press
HuffPost: St. Louis Voters Oust Prosecutor Who Didn't Bring Charges In Cop Killing Of Michael Brown
Wesley Bell, who cast himself as a reformer committed to changing a local criminal justice system widely criticized following the 2014 killing of black and unarmed teenager Michael Brown by a white police officer, won St. Louis County's Democratic primary for top prosecutor on Tuesday in a major upset.
Bell, a city council member in Ferguson, Missouri, where Brown was killed, defeated Robert McCulloch, who had served in the prosecutor's post since 1991. McCulloch was harshly criticized by many for failing to file charges against the officer who shot Brown, and Tuesday's vote was widely seen as a referendum by local residents on his handling of the case.
Bell's primary victory effectively means he is set to become St. Louis County's next prosecuting attorney, given that he faces no Republican challenger in November's general election.
Bell, 43, campaigned on pledges to never seek the death penalty, eliminate cash bail for nonviolent offenses, publicly oppose legislation that would create new mandatory minimum sentences for some crimes and adopt other policies that advocates for criminal justice reform favor.
He won the endorsements of numerous progressive groups, including influential political action committees such as activist Shaun King's Real Justice and Color of Change, both of which focus on electing reform-minded prosecutors.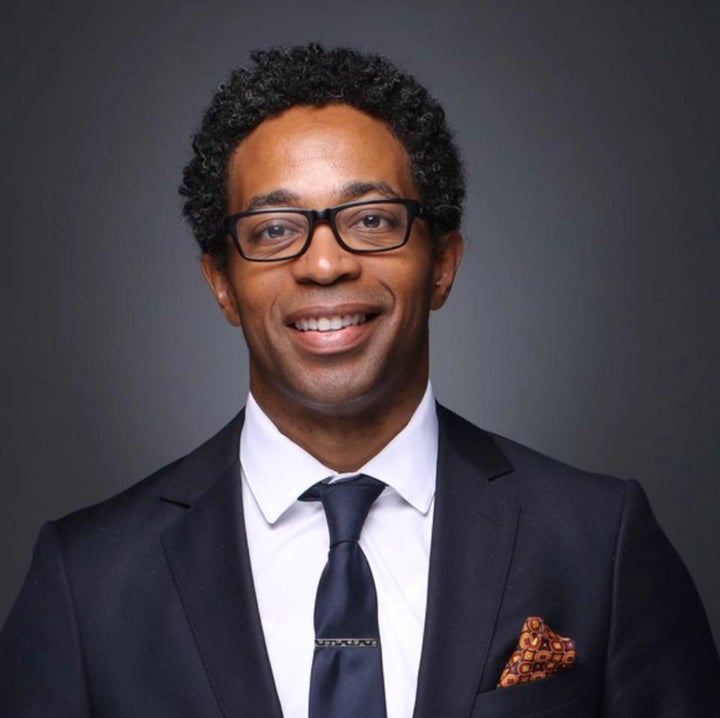 "These results demonstrate that voters care passionately about crucial civil rights issues, from the unjust use of cash bail to how long people are sitting in our jails because they can't afford to pay, to demanding their prosecuting attorney be transparent on his office's work," said Jeffrey A. Mittman, executive director of the ACLU of Missouri. "We provided voters with essential information on civil liberties issues, and they demanded transparency and fairness from their prosecuting attorney. We look forward to working with our members and community partners to hold St. Louis County's next prosecuting attorney accountable for protecting the rights of the people."
McCulloch, 67, has been a controversial figure for decades. Critics have cited his close ties to local police departments as an impediment to him holding officers accountable for possible misconduct. Several of McCulloch's family members ―  including his father, who was shot and killed by an African-American suspect when McCulloch was 12 years old ― have worked for the St. Louis Police Department.
But McCulloch is best known for not bringing charges against Darren Wilson, the policeman who shot and killed Brown during a confrontation between the two on Aug. 9, 2014.
The confrontation began when Wilson ordered Brown and a friend, who were walking in the street, to walk on the sidewalk instead. Wilson, in his accounts, portrayed Brown as menacing and alleged that the teenager attacked him through an open window of his police vehicle. Wilson said Brown then fled, but stopped and turned back to charge at him. Witnesses differed on their versions of what happened between Wilson and Brown, with some claiming that Brown put his hands up to surrender at one point before being shot by Wilson. Ultimately, Wilson unloaded a total of 12 rounds at Brown, killing him.
Brown's death sparked several days of protests in Ferguson and around the nation over police interactions with largely black communities. And more protests months later when McCulloch decided that his office wouldn't file charges against Wilson but would instead present the matter to a grand jury without a recommendation.
Following the grand jury's decision to not indict Wilson on murder or manslaughter charges, McCulloch's strategy came under considerable scrutiny. While McCulloch had defenders who said the process was appropriate, doubts persisted that McCulloch's prosecutors were too gentle on Wilson in questioning him before the grand jury while simultaneously being sharply skeptical of witness accounts.
Further, critics said, McCulloch's decision to decline to recommend a specific charge to the grand jury during the proceedings made it far more likely that the grand jury wouldn't issue an indictment anyway. Washington Post columnist  Dana Milbank termed McCulloch's grand jury proceeding a "joke."
Critics also said McCulloch should have recused himself from the case because of his close ties with police and let a special prosecutor take over.
In 2015, a Justice Department investigation concluded that Wilson did not violate Brown's rights.
"While Wesley Bell's victory may come as a shock to many around the country, it's no surprise to the Color of Change PAC or to many in the Black community," said Rashad Robinson, spokesperson for the Color of Change PAC, in a statement. "This ousting of a 27-year incumbent shows the country what Black voters have demonstrated for decades — that we demand to be heard and that we will make criminal justice reform a ballot-box issue in 2018 and beyond."
Prosecutors are among the most powerful agents in the U.S. criminal justice system. They have unrivaled access to the evidence that can determine a person's guilt or innocence, and broad powers in determining how aggressively to pursue possible criminal charges against individuals.
This article has been updated with a statement from the Color of Change PAC and the ACLU.
HuffPost is committed to covering the role of elected prosecutors in America's criminal justice system. To reach Matt Ferner with tips or story ideas, email matt.ferner@huffpost.com.